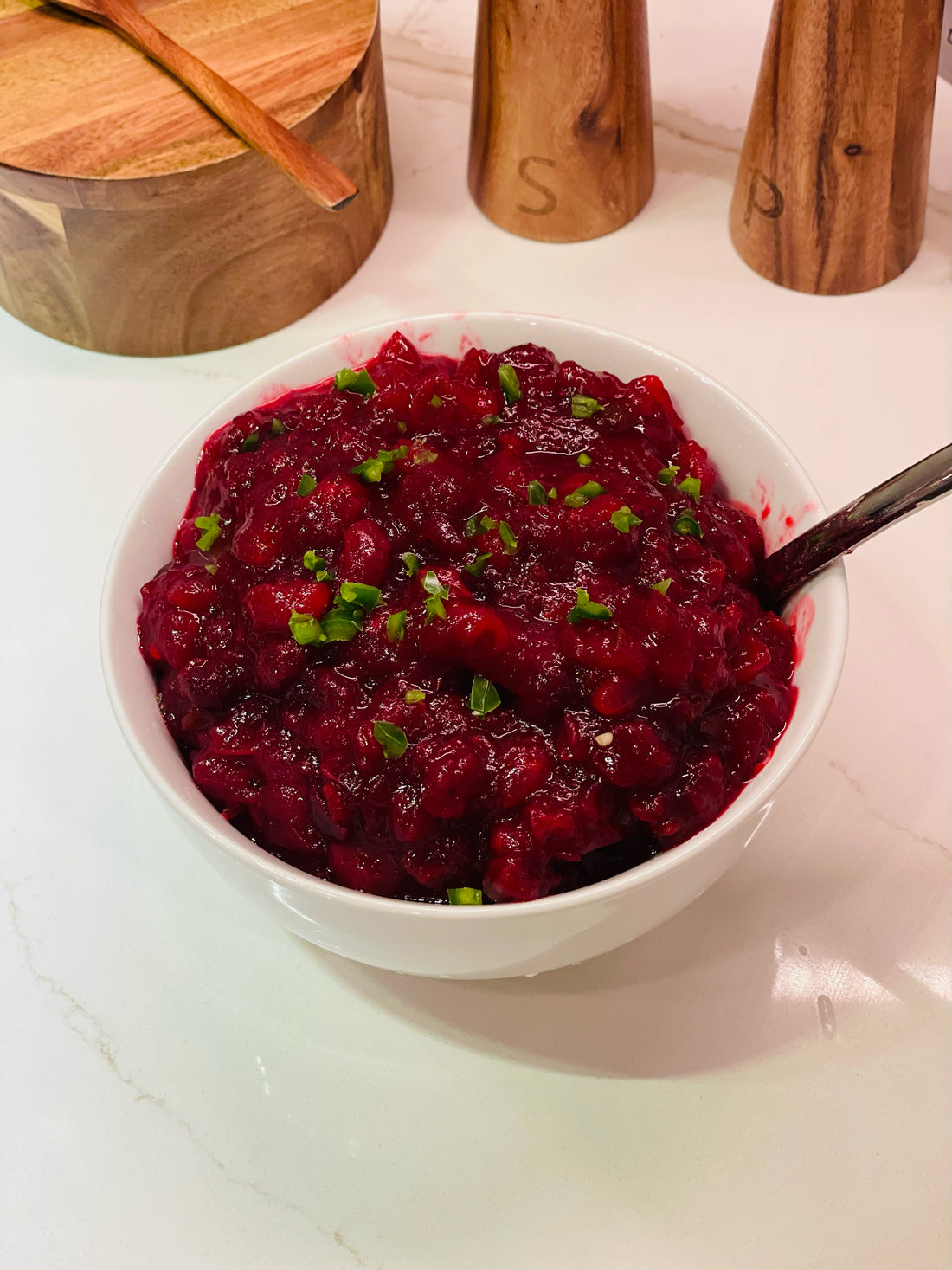 Healthy is Delish: Homemade Spiced Cranberry Sauce
Homemade Spice Cranberry Sauce
I grew up eating cranberry sauce from the can and I truly enjoyed it.  It would slide out perfectly in the shape of the can and plop onto the plate where we would cut up the jellied sauce into slices. As an adult however, I discovered how simple it is to make the real thing.  It takes just 10 minutes to create a perfectly tart, sweet, and spicy sauce that is a perfect side dish for holiday meals!  
Prep time: 5 minutes
Cook time: 10 minutes
Yield: 6 servings 
½ cup water
¼ cup honey
½ cup orange juice
1-2 jalapenos, seeded and minced
¼ teaspoon ground cinnamon
12 ounces of fresh cranberries
PREPARATION
In a medium saucepan over medium high heat, combine the first 5 ingredients.  Once honey dissolves, add cranberries.   Bring to a boil and reduce heat to low.  Simmer for approx. 10 minutes.  Sauce will thicken.  
Remove from heat and refrigerate for several hours or overnight. Serve cold.