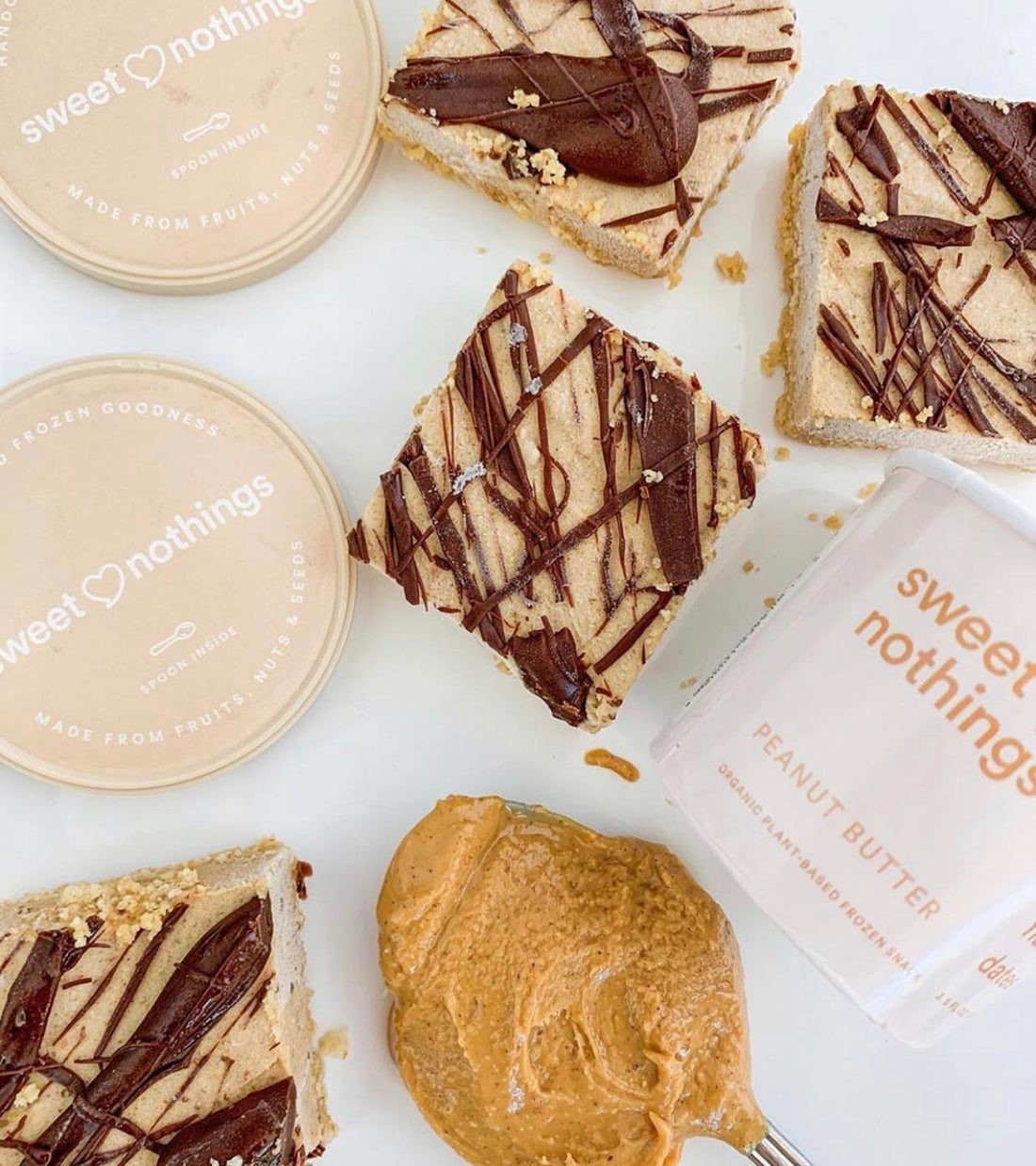 Peanut Butter Cheesecake Bars
We're bringing back all of the nostalgic feels (But none of the weird ingredients)
Crust ingredients
1 cup almond flour
1/2 cup oats,
2 tbs peanut butter
3 tbs maple syrup
Filling ingredients
3 cups of @eatsweetnothings peanut butter cups
1/4 cup coconut cream
1/4 cup almond milk
2 tbs peanut butter
1/4 tsp vanilla
Toppings
Directions
Put almond flour, oats, peanut butter, and maple syrup in a food processor. Pulse until small granules are formed.
Press mixture into a parchment lined 8x8 pan and freeze. 
Add Sweet Nothings Peanut Butter spoonable smoothie cups, coconut cream, almond milk, peanut butter, and vanilla to food processor and puree until smooth.
Take crust out of the freezer, pour filling on top, and spread evenly over the crust.
Freeze again for about 2-3 hours.
Drizzle with melted chocolate and freeze again for 30 mins.
Slice and enjoy!
Hungry for Sweet Nothings?
Order today!